MicMol Aqua CC 30 Watt WRGB with Smart Controller
Hey, have you see the sexy lighting, Yes, it's the Aqua CC, the revolutionary design from ✪MicMol. We are always thinking an idea which can be Classic and suitable for Collection. This should not only a products, it's a pleasing and cool streamline CC. That's why we designed and named it as Aqua CC.
Features

10mm (0.39") no more thin, the great design for the Aqua CC.

Build 7 Band LED, the Full HD Spectrum let your tank shining and beauty.

Genius Bracket, quickly install and adjust your lighting for your tank.

The iMOS 3.0 controller, functionally and powerfully, easy to set the program.

The 2 meter (78") connect cable which can connect your controller at anywhere.

Global Standards Certification, UL, CE, RoHS etc. Safe and environmental protection.
Item No.: ACC-30-P
Power: 30W
LEDs: 58pcs High Intensity 0.5W SMD5730 LEDs
Weight: 0.26kg (0.55 Pound)
Shipping Weight: 1.0kg (2.2 Pound)
Size: 250X80X10mm (9.85"x3.15"x0.39")
Packing: 265x230x70mm (10.5"x3.6"x2.8")
Universal Input Range: AC100-240V, 2.0A
Aqua CC: Suit For Min: 250mm ~ Max: 450mm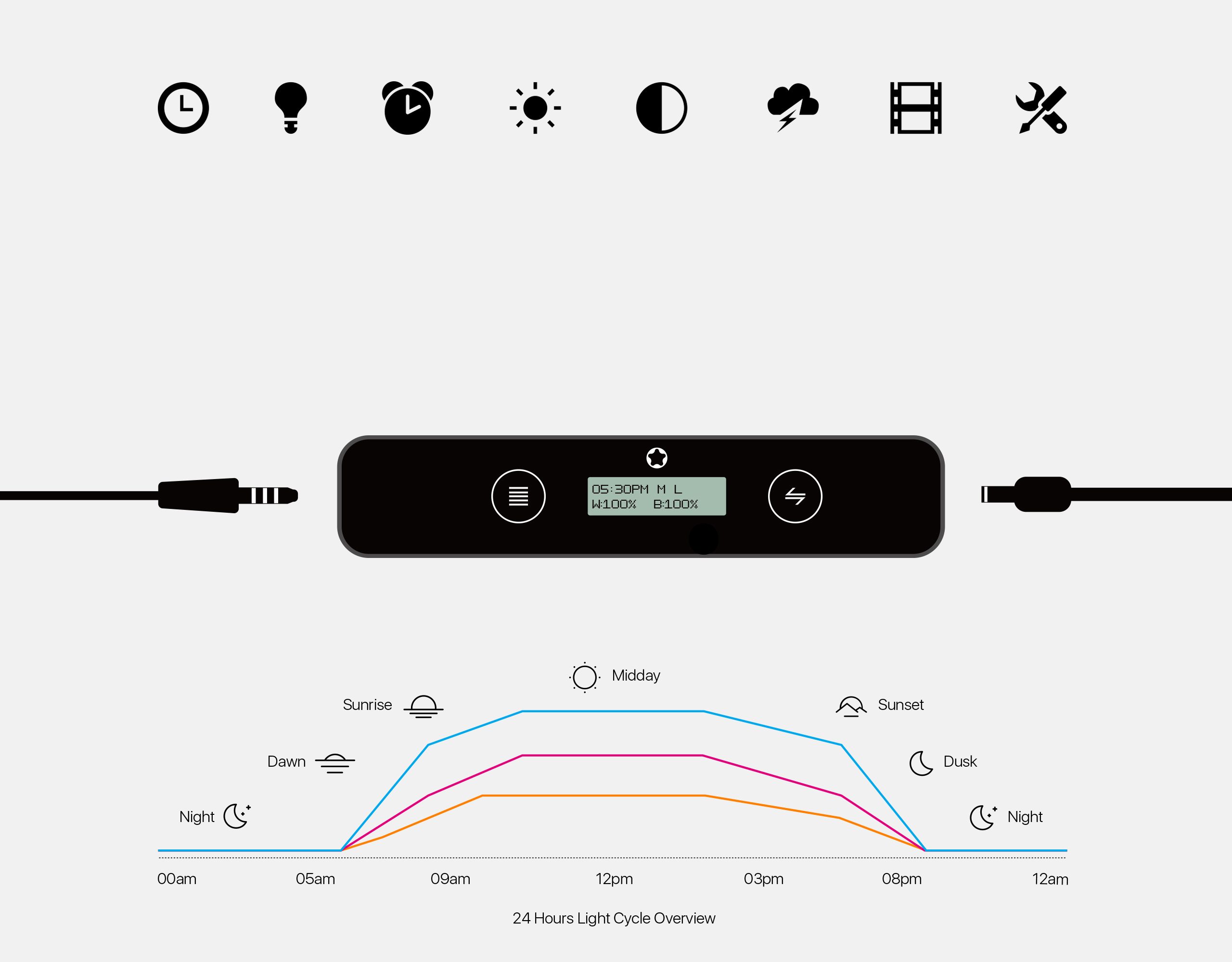 Smart Controller - iMOS 3.0
The Smart Controller was upgraded to iMOS 3.0 now, It's come with abundant settings: the Clock, Auto mode, Manual mode, Lightning, Demo with 3 channels. The Auto Mode come with 6 timer points (dawn, sunrise, midday, sunset, dusk and night), the smooth gradient is very smart to simulate the natural lighting effects which make your tank very colorful and vivid.